11th Annual High School Shakespeare Competition
Winners & Scholarship Recipients
Before school closures and stay-at-home orders, PSF had the pleasure of hosting the annual Shakespeare Competition on Saturday, March 7, 2020 on the campus of DeSales University. Twelve high schools were represented from Pennsylvania, New Jersey, and Delaware by 60 high school student participants competing for individual trophies as well as $15,000 in DeSales University scholarship awards. Teams competed with either a monologue or scene from one of Shakespeare's plays.
Five professional actors and teaching artists from the Lehigh Valley, Philadelphia, and New York adjudicated the Competition. Students began the day with their performances, participated in workshops led by the adjudicators, and sat in on a panel discussion on Shakespeare. A group of participants were chosen to perform in a showcase at the Labuda Center for the Performing Arts in celebration of all the work that was presented throughout the day. The showcase was followed by the awards ceremony. We celebrate all students that participated and the work that was shared.
TEAM AWARDS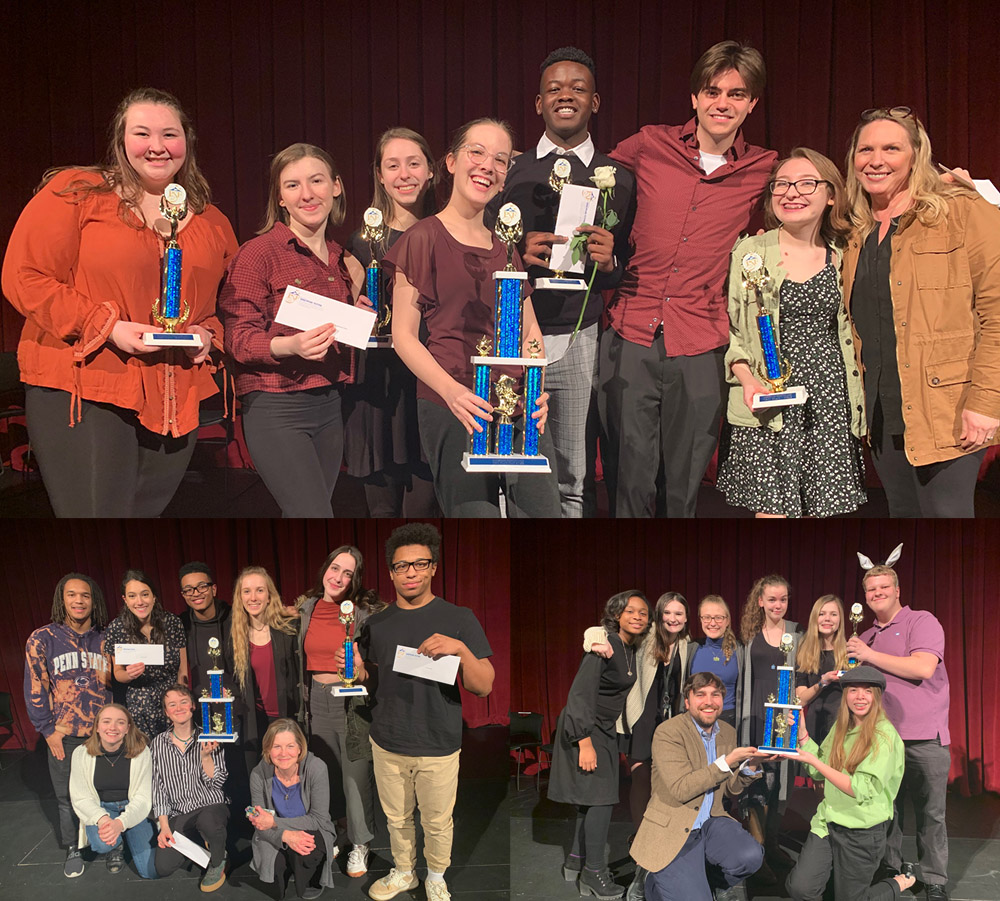 FIRST PLACE:
Lehigh Valley Charter High School for the Arts, Bethlehem, Pa.
SECOND PLACE:
Cab Calloway School of the Arts, Wilmington, Del.
THIRD PLACE:
Abington Friends School, Jenkintown, Pa.
---
MONOLOGUE AWARDS
FIRST PLACE:
Mikayla Holbrook as Lady Macbeth from Macbeth, LV Charter High School for the Arts
SECOND PLACE:
Cole Lewis as Hamlet from Hamlet, Abington Friends School
THIRD PLACE:
Malachi Chapman as Parolles from All's Well That Ends Well, LV Charter High School for the Arts
---
SCENE AWARDS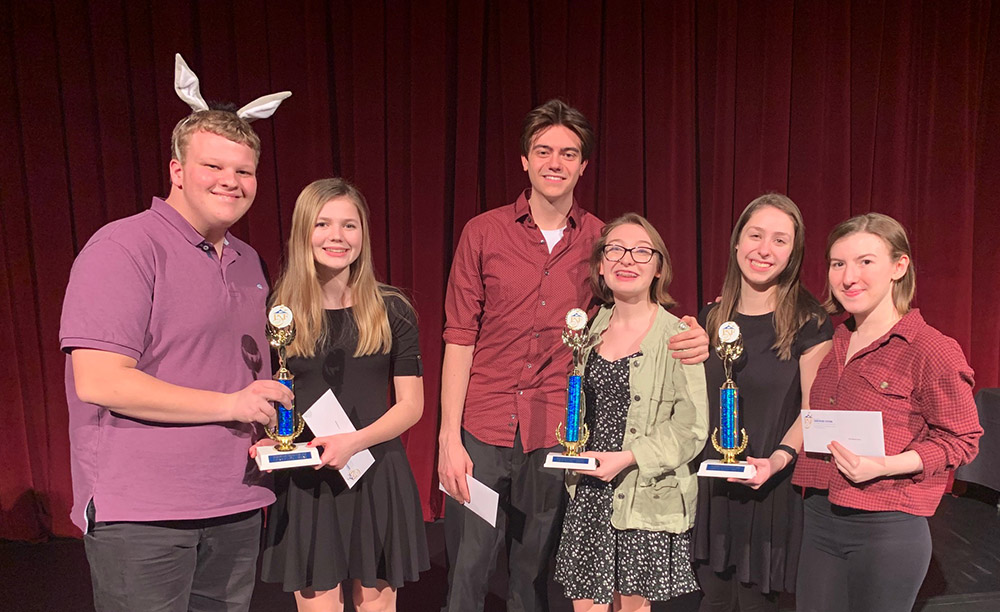 FIRST PLACE:
Dylan Vlasak & Jolie Lanning-Werkheiser as Petruchio & Katherina from The Taming of the Shrew, LV Charter High School for the Arts
SECOND PLACE:
Katherine Conlon & Alexa Rojo as Rosalind & Celia from As You Like It, LV Charter High School for the Arts
THIRD PLACE:
Ella Gonser & Zachary Hitchens as Titania & Bottom from A Midsummer Night's Dream, Cab Calloway School for the Arts
---
SCHOLARSHIP RECIPIENTS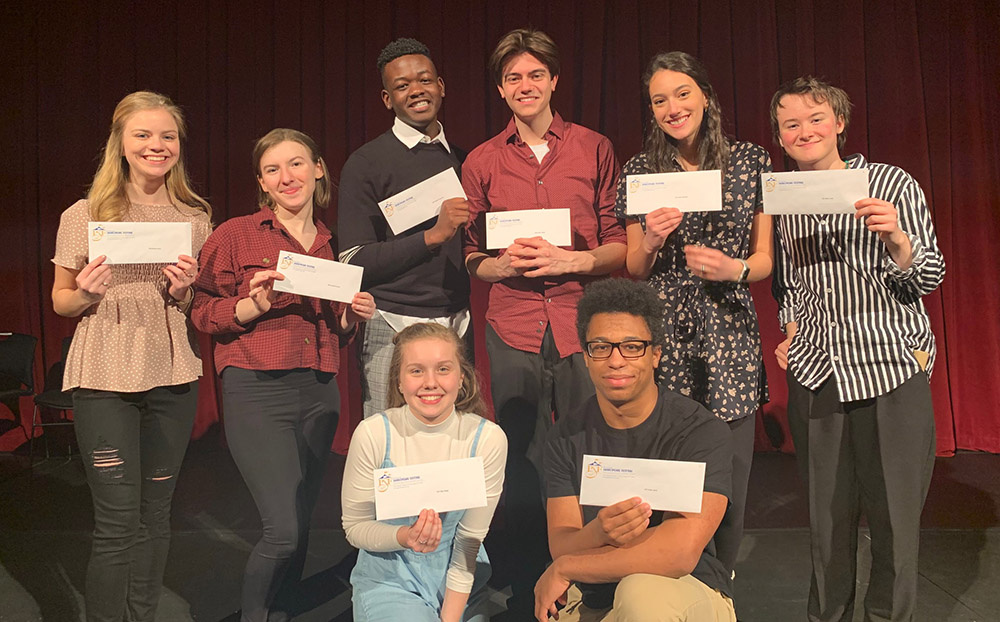 Cole Lewis
Halle Jacobson
Silas Lloyd
Katherine Conlon
Dylan Vlasak
Tess Willett
Malachi Chapman
Ella Gonser
Alyssa Yocum
Julie Savage