Producing Artistic Director of the Pennsylvania Shakespeare Festival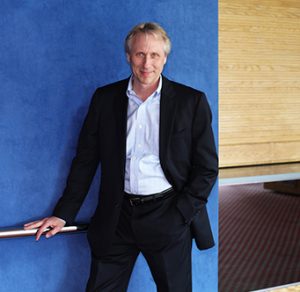 Since assuming leadership in 2003, Mulcahy has led PSF's return to artistic excellence and financial stability, built the professional company of artists, overseen the quadrupling of the endowment, and achieved increasing national recognition for the Festival. Further accomplishments include PSF's first-ever awards from the National Endowment for the Arts and attracting a company of artists including winners and nominees of the Tony, Obie, Emmy, Outer Critics Circle, Drama Desk, Jefferson, and Barrymore awards to the Festival, growth in all income areas, a 75% increase in annual attendance, and the expansion of the number of Actors' Equity contracts per season. As a professional director, actor and fight director, credits include Broadway, Off-Broadway, regional theatre, television, and radio. Mulcahy has acted with Angela Bassett, Peter MacNicol, Hal Holbrook, Joan Cusack, Don Cheadle, Anne Meara, Milo O'Shea, Cynthia Nixon, Tony Shaloub, Bradley Whitford, and others at the New York Shakespeare Festival, Hartford Stage, Roundabout Theatre Company, Great Lakes Theatre Festival, Syracuse Stage, and the Walnut Street Theatre. He served as a fight director for Tom Hulse and Timothy Busfield in A Few Good Men on Broadway and for OffBroadway productions starring John Savage, John Mahoney, Marcia Gay Harden, and Patrick Dempsey.
He directed Oscar nominee Vera Farmiga in The Real Thing, and, for PSF, directed Shakespeare In Love (2018), Julius Caesar (2016), Macbeth (2014), Hamlet (2011), Antony and Cleopatra (2009), The Winter's Tale (2007), Henry IV, Part I (2005), The Tempest (1999), and acted in and served as fight director for The Taming of the Shrew (1998) and Julius Caesar (1997). Also head of acting at DeSales, Patrick holds an MFA from Syracuse University.