FOR IMMEDIATE RELEASE:  Nov. 20, 2012
Contact: Lisa Higgins, 610.282.WILL [9455], ext. 4;  Lisa.Higgins@pashakespeare.org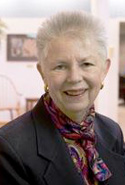 CENTER VALLEY – The Pennsylvania Shakespeare Festival is pleased to welcome Lona M. Farr, Ph.D., owner of Farr Associates Consulting LLC, to its board of directors.
Nationally recognized for her accomplishments, Farr has more than thirty-five years of nonprofit management experience in capital and annual campaigns, planned giving programs, volunteer management, public relations and marketing.  She was one of ninety-seven individuals in the world to hold the designation Advanced Certified Fundraising Executive (ACFRE) and is the past chair of the ACFRE Certification Board.  A consultant for seventeen years, she has served in leadership positions on the staffs of DeSales University, Good Shepherd Rehabilitation Hospital, Muhlenberg College, and Diakon/The Lutheran Home at Topton.
"There is no substitute for wisdom and experience. Dr. Farr's expertise will be invaluable to the governance of the Festival, and we are delighted to welcome her to our board," says Patrick Mulcahy, producing artistic director.
Farr joins a board of 27 directors who continue to develop the Festival into a world-class theatre attracting patrons from all 50 states and the nation's leading artists while deepening its contribution to the economic vitality of the Lehigh Valley. 
The Pennsylvania Shakespeare Festival, a professional company in residence at DeSales University, is the Official Shakespeare Festival of the Commonwealth and a professional, not-for-profit theatre company. An independent 501 c 3 organization, PSF receives support from DeSales University and relies on contributions from individuals, government agencies, corporations, and foundations. PSF is a constituent of the Theatre Communications Group (TCG), the national organization for the American theatre, and a member of the Greater Philadelphia Cultural Alliance, the Shakespeare Theatre Association, the Lehigh Valley Arts Council, and Discover Lehigh Valley.