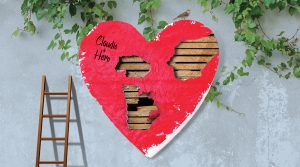 MUCH ADO ABOUT NOTHING
by Andrea Selitto, Dramaturg
It is a rare thing to find a play which is lighthearted yet sincere, joyous yet poignant, rollicking yet solemn. Somehow Shakespeare's bittersweet comedy Much Ado About Nothing manages to be all these things. Composed at the height of Shakespeare's career, along with beloved comedies such as Twelfth Night and As You Like It, Much Ado About Nothing remains one of the playwright's most popular and most performed plays.
Before the celebrated period of creativity in which Much Ado About Nothing was produced, Shakespeare's theatrical endeavors were interrupted by an event now as familiar to today's audiences and theatre professionals as to their Elizabethan counterparts: an outbreak.
It is not known precisely how or when Shakespeare came to live and work in London, as he disappears almost entirely from the historical record around the year 1585. When he does reappear in the early 1590s, it is as a successful actor and playwright, having authored a number of plays, including the infamous comedies The Two Gentlemen of Verona and The Taming of the Shrew. This meteoric rise from obscurity to fame provoked jealous rival and dramatist Robert Greene to malign Shakespeare as an "upstart Crow" who was "in his own conceit the only Shake-scene in a country."
Shakespeare's promising career, however, nearly came to an abrupt end in 1592. That summer, an epidemic of plague struck London and the surrounding suburbs. The disease swept through the city and in September, the theatres were closed amidst the outbreak. The epidemic raged with no end in sight for the whole of the following year. More than 15,000 lives were claimed. It was not until 1594 that infections declined, and in August, city officials finally allowed the theatres to reopen. By that time, the closure of the London theatres had lasted nearly two years.
During the epidemic, the city's professional acting companies were left with no choice but to leave London to tour throughout the provinces. The difficulties of life on the road proved too much for most, and by the time the theatres reopened, only two major acting companies remained: the Admiral's Men and the newly formed Lord Chamberlain's Men.
Shakespeare—who had turned his attention from drama to poetry during the long closure, publishing his first poem, the minor epic Venus and Adonis, in 1593—joined with the Lord Chamberlain's Men, and soon became their principal playwright.
The re-opening of the theatres was a joyous occasion: with London's population still reeling from the epidemic and mired in the ensuing economic downturn, theatre provided a welcome escape from the hardships of everyday life. Crowds of up to 2,500 people gathered at the playhouses each afternoon, from the poor laborers who paid a penny to stand in the yard before the stage, to the wealthy nobles who could afford the extra cost to be seated on cushioned benches in the galleries above. In an effort to protect themselves from plague, audience members might even bring a nosegay to the theatre, a small bouquet of flowers thought to ward off disease with its sweet smell.
Much Ado About Nothing likely premiered between late 1598 or early 1599, less than a decade after the epidemic that closed the theatres. While little is known about the play's early performance history, what is certain is that Much Ado About Nothing was a hit. This was due, in no small part, to the two combatants waging a "merry war" for each other's affection: Beatrice and Benedick.
As one of Shakespeare's contemporaries, poet Leonard Digges wrote in a verse dedication which appeared in a 1640 edition of Shakespeare's Poems: "let but Beatrice / And Benedick be seen, lo in a trice / The Cockpit, Galleries, Boxes, all are full."
For director Matt Pfeiffer, now in his 23rd season with Pennsylvania Shakespeare Festival, the parallels which can be drawn between 1590s London and the present-day are apparent. He states, "Where we are at in this moment in time allows us to have perspective on what's different from what the Elizabethans felt, and also how totally the same it is."
It is a comparison which has become a cultural touchstone over the past two years—a period similarly marked by closures, sickness, and uncertainty. The suitability of Shakespeare, and Much Ado About Nothing specifically, to the present moment is, as Pfeiffer articulates, "greatly informed by that feeling that a lot of people have had… of desperately craving respite from their fears and their troubles."
This same yearning for reprieve is present in the play itself, which begins with the onset of peace after a successful military campaign. At the home of Leonato, governor of Messina, news has just arrived of the safe return of soldiers from the wars. Among them are the young Lord Claudio, who soon falls in love with Leonato's daughter Hero, as well as the confirmed bachelor Benedick, whose history with Leonato's niece Beatrice has led to a long-standing feud between the two. While Claudio and Hero are quick to become engaged, it takes a little help from their friends for Beatrice and Benedick to realize their feelings for each other. All appears to be well, until the villainous Don John puts into motion a plot which threatens to undo the happiness of both couples.
While the witty repartee between Beatrice and Benedick—a key element of the play's success on the Elizabethan stage—showcases some of Shakespeare's best comedic writing, Pfeiffer notes that there is more at play: "It is so deeply human and so deeply complex. These are two people whose insecurities are so deeply held that they are afraid of being found out." As an older couple with a romantic past, Benedick and Beatrice are both keenly aware of what that kind of vulnerability can cost. "They've experienced loss, they've experienced heartbreak. It makes it unique," says Pfeiffer. "It's very hard to find an adult relationship in Shakespeare that's finding itself for the first time."
Claudio and Hero, the younger and more conventional of the two couples, must also earn their happy ending through trial. Their portion of the play, which Shakespeare likely sourced from English-language translations of Ludovico Ariosto's Orlando Furioso or Matteo Bandello's Novelle, draws from the popular Renaissance trope of the unjustly slandered woman. It is Claudio and Hero's own youth and inexperience which leaves them vulnerable to the machinations of the play's villain. As Pfeiffer observes, "Shakespeare [takes] that traditional, love-at-first-sight relationship and really [puts] it through a grinder."
Ultimately, the resolution of the play hinges on the characters' capacity to heal from pain and find joy again after sorrow.
It is no wonder that Much Ado About Nothing has appealed to audiences through the centuries. In bringing this play to the stage, Pfeiffer hopes to provide a much-needed respite from dark times—whether it is from war, or sickness, or the trials and tribulations of everyday life.
Perhaps this season's audiences will also find a new understanding of this old favorite, as Pfeiffer himself has: "If I had done Much Ado About Nothing three years ago, I would not have had as great an appreciation for that feeling of coming out of darkness into something that feels like relief or feels like light."