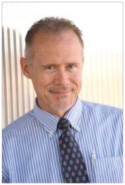 The PennsylvaniaShakespeare Festival is pleased to welcome Barry Pell, senior principal of Spillman Farmer Architects, to its board of directors.
Active in the local community, Pell has served on numerous boards in the Lehigh Valley including Rotary International, Central Moravian Church, and Moravian Hall Square RetirementCommunity. His contributions to the architectural landscape in the Lehigh Valley include ArtsQuest, Allentown Symphony Hall, The State Theatre, Just Born, Inc., and many colleges and universities.
"We are pleased to welcome Barry and his many strengths to a stalwart and energized Board," says Patrick Mulcahy, the Festival's producing artistic director. "His time, talent, and creative energy are already deeply appreciated, and we look forward to continued collaboration."
Pell joins a board of 26 directors who continue to develop the Festival into a world-class theatre attracting patrons from all 50 states and the nation's leading artists while contributing to the economic vitality of the Lehigh Valley.