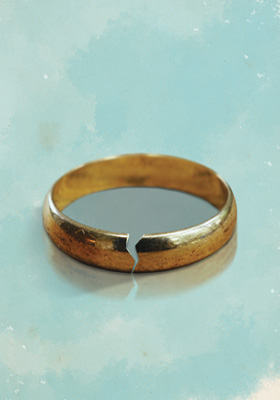 A Beguiling Tale of Lost Love Found
By William Shakespeare
JULY 25 – AUGUST 5 | SCHUBERT THEATRE
Having restored the King's health with a family potion, lovely Helena asks for nothing in return but to wed her heart's love, Count Bertram. The Count arrogantly refuses to marry beneath his class and flees from both king and bride to the nearest war. Among the palaces of France and Florence, Shakespeare's charming heroine must use her courage and wits to win Bertram's admiration and love in this spirited and bittersweet comedy.
"Extreme Shakespeare." This production will be rehearsed the way Shakespeare's company would have: actors arrive with their lines learned, rehearse on their own, wear what they can find, and open in a matter of days. No director, no designers. Just great actors, a compelling play, pure adrenaline, spontaneity, and creativity. Ages 10+
Extras
Prologues: Join us for insights into the play in an informal setting. Free. Held in the theatre 45 minutes prior to curtain.
Opening Night, Friday, July 27: Join the PSF actors and staff for a friendly post-show champagne toast.
Meet the actors for an informal talk-back after the show Thursday, August 2.
Savoring Shakespeare – specialty dinner themed to the play with behind-the-scenes insights: Saturday, July 28, 5:00pm.
Explore
WHYY
"Playful, zippy…."
"These actors are consummate professionals."
"Comes off as a production neither over-thought nor under-focused – if you didn't know how it was produced you'd probably not be able to guess. That's the highest compliment for an original-practice production."
"Anyone who seriously questions the credulity of the plot fails to appreciate the spirit of the play. That spirit's palpable here – fully alive."
The Morning Call
"Roundly satisfying…."
"Enjoyably giddy…."
"Susan Riley Stevens is endearing as the wise and compassionate Countess of Rossillion."
"Jim Helsinger as Bertram's friend Parolles is hilariously buffoonish."
"Eric Hissom makes the clown Lavatch humorous and satisfying."
The Philadelphia Inquirer
"Greg Wood turns in a sterling performance as the dying King of France."
"Anthony Lawton is a stalwart Lafew."
"You cannot take your eyes off Susan Riley Stevens as the countess/mother."
Broad Street Review
"Consistently well-acted, dynamically staged, and satisfying for audiences."
"Jim Helsinger's Parolles brings the show broad comic relief. "
"Generates many laughs"
"These actors are tasked with presenting the text, which they do with clarity and insight…"
"See All's Well that Ends Well and prepare for a lively debate. "
"Expect nothing less from a company of fine actors from Philadelphia and beyond."
"Eric Hissom…rollicking, ukulele-strumming turn as Lavatch, the court clown. Whenever he takes the stage, levity follows. "
Features & Press Releases
Artists
CAST
STEVEN DENNIS*
Rynaldo, Duke of Florence, Gentleman
JIM HELSINGER*
Parolles
ERIC HISSOM*
Lavatch, a clown in the household of the Countess
EMILEY KISER*
Helena
ANTHONY LAWTON*
Lafew
SPENCER PLACHY*
Bertram, Count of Rossillion
SUSAN RILEY STEVENS*
Countess of Rossillion, Widow
GREG WOOD*
King of France
ANELISE DIAZ
Mariana, Ensemble, u/s Countess
ANDREW GOEBEL
2nd Lord Dumaine
STEPHANIE HODGE
Diana, Ensemble, u/s Helena
AMY ROSE JOHNSON
Violenta, Ensemble, u/s Diana
ETHAN LARSEN
1st Soldier, Ensemble, u/s Bertram
JAHZEER TERRELL
1st Lord Dumaine
JHALIL YOUNGER
2nd Soldier, Ensemble, u/s Lord Dumaine 2
ARTISTIC TEAM
PATRICK MULCAHY
Producing Artistic Director
DENNIS RAZZE
Director/Associate Artistic Director
CASEY GALLAGHER
Managing Director
MAGGIE DAVIS*
Production Stage Manager
ESTI BERNSTEIN*
Assistant Stage Manager
*Member of Actors' Equity Association, the Union of Professional Stage Actors and Stage Managers in the United States.