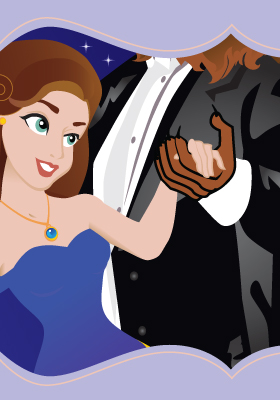 By Michele L. Vacca
Directed by Gina Lamparella
MAY 31 – AUGUST 3 | SCHUBERT THEATER
All stories that begin with "once upon a time" need a bit of magic to make them unfold properly. This traditional, beloved fairy tale comes to life with the help of an Enchantress who brings the magic of dreams, imagination, and romance. When a prosperous merchant loses his way in the forest, he discovers a castle that changes his life and the life of his beautiful daughter forever. Meet the cast after every performance.
Explore
Lehigh Valley Press
"A 'Beauty' of a 'Beast' at PSF."
"An inspired, high-spirited cast…. Wonderfully entertaining."
"Terrifically enchanting…. Charming."
"Belinda Bell, or "Beauty" as she is known, is perfectly played by the graceful and completely enchanting Emiley Kiser."
"Danelski is hilarious as castle chef Alfredo Fettuccini."
Macaroni Kid
"The tale comes to life with a lot of humor and great acting."
"As with all Pennsylvania Shakespeare productions, the performance is excellent."
The Morning Call
"Combines plenty of humor and colorful characters with a healthy dose of magic."
"Belinda is played winningly and with spunk by Emily Kiser."
Artists
CAST
Florabunda
Julia Pfender
Belinda Bell
Emiley Kiser
Henry Beaumont
Jonathan Wallace
Philip P. Prince
Brendan Moser
Bernard "Beast" Beowolf
Andrew Goebel
Judge Simon Judd
Peter Danelski
Constable Conrad/Theodore Thermidore
Mark Marano
Percy/Billy Bob/Townsperson
Jequrey Slaton
Gaylord/Wilbur/Townsperson
Dan Tomansky
Jethro/Pemberton/Townsperson
Marc Bitler
Grampaw Gus/Alfredo Fettuccini
Peter Danelski
Calliope Carruthers/Townsperson
Katie Wilson
Penelope Peabody/Townsperson
Phoenix Best
ARTISTIC TEAM
Director
Gina Lamparella
Scenic Designer
Samina Vieth
Lighting Designer
Elizabeth Elliott
Costume Designer
Amy E. Best
Sound Designer
Vince Basile
Wig and Make-Up Designer
Martha Ruskai
Stage Manager
Karyn Bohli
Producing Artistic Director
Patrick Mulcahy
*Member of Actors' Equity Association, the Union of Professional Stage Actors and Stage Managers in the United States.