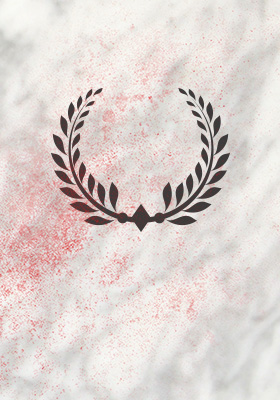 Friends Close, Enemies Closer
By William Shakespeare
Directed by Patrick Mulcahy
JUNE 22 – JULY 17 | SHUBERT THEATRE
Honor and treachery, idealism and corruption, intimacy and enmity collide in one of the signature events in human history. The Ides of March have come…but not gone. When Caesar returns in triumph after defeating his rival, Brutus and Cassius see assassination as the only path to protect Roman liberty from Caesar's perceived imperial aspirations. But in the aftermath, Antony and Octavius see equal danger in the conspirators' aims and they "let slip the dogs of war." Shakespeare delivers some of his most eloquent language as he explores the shifting tides in the affairs of men. PG10
Pennsylvania Shakespeare Festival's productions of Julius Caesar, The Taming of the Shrew, and Love's Labour's Lost are part of Shakespeare in American Communities, a program of the National Endowment for the Arts in partnership with Arts Midwest.
Extras
Prologues: join us for insights into the play in an informal setting. Free. Held in the theatre 45 minutes prior to curtain.
Opening night, Friday, June 24th. Join the PSF actors and staff for a friendly post-show champagne toast.
Meet the actors for an informal talk-back after the show Thursday, June 30, July 7 and July 14.
Savoring Shakespeare: specialty dinner themed to the play with behind-thescenes insights Sunday, June 26th, 5:00pm and Saturday, July 16, 5:00pm.
Explore
The Philadelphia Inquirer
"Brilliant and riveting."
"Greg Wood shines as coconspirator Cassius."
"Director Patrick Mulcahy's fine cast carries the show."
"Julius reaches its dramatic peak with the famous funeral oration of Marcus Antonius, magnificently delivered by Spencer Plachy."
Lehigh Valley Press
"We come to praise 'Julius Caesar' at Pa. Shakespeare Fest."
"Director Patrick Mulcahy directs the cast like a chess master."
"Keen and meticulous."
The Reading Eagle
"There couldn't be a better time for the Pennsylvania Shakespeare Festival to stage this work, nor a more stunning production, than PSF artistic director Patrick Mulcahy's brilliant staging…"
"…a miraculous performance by Spencer Plachy."
"Mulcahy and his exceptional cast have created a nuanced interpretation that immediately pulls the audience into its heart, with unforgettable characterizations that eliminate any distance between ourselves and the ancient Romans."
Features & Press Releases
Artists
CAST
JUSTIN ARIOLA
Popilius Lena/Lepidus
KEITH HAMILTON COBB*
Julius Caesar
BOB COHEN
Soothsayer/Ligarius/Poet
ROSALYN COLEMAN*
Calpurnia
PETER DANELSKI
Cinna/Citizen/Pindarus
STEVEN DENNIS*
Cicero/Metellus Cimber/Messala
ANELISE DIAZ
Portia u/s
JACOB DRESCH*
Marullus/Decius Brutus/Cinna the Poet/Titinius
BETH EGAN
Servant to Caesar
GRACE GONGLEWSKI*
Portia
RYAN HAGAN
Lucius
STEPHANIE HODGE
Servant of Octavius/Ensemble
LOUIS JANNUZZI III
Publius/Clitus/Ensemble
MARCEL LOGAN
Artemidorius/Octavius/Ensemble
CHRISTOPHER PATRICK MULLEN*
Casca/Lucilius
ILIA PAULINO
Calpurnia u/s
SPENCER PLACHY*
Marc Antony
JAMES "BO" SAYRE
Flavius/Trebonius/Nathaniel
GREG WOOD*
Cassius
HENRY WORONICZ*
Brutus
ARTISTIC TEAM
WILLIAM SHAKESPEARE
Playwright
PATRICK MULCAHY
Director; PSF Producing Artistic Director
STEVEN TENEYCK
Scenic and Lighting Designer
MARLA JURGLANIS
Costume Designer
DON TINDALL
Sound Designer
J. ALEX CORDARO
Fight Director
MAGGIE DAVIS*
Production Stage Manager
EMILY C. ROLSTON*
Assistant Stage Manager
*Member of Actors' Equity Association, the Union of Professional Stage Actors and Stage Managers in the United States.