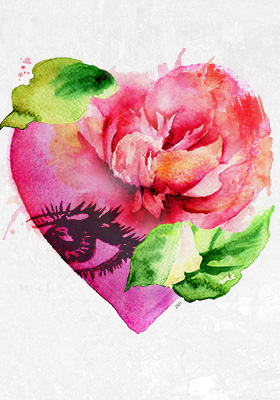 Whimsical Romantic Comedy
By William Shakespeare
JULY 27 – AUGUST 7 | SCHUBERT THEATRE
Four idealistic young men foreswear food, fun, and women to dedicate themselves to study and fasting. But when Rosaline, Maria, Katherine, and the Princess arrive, the men's vows are put to the test. A sweet romantic comedy full of mistaken identities, confessions of love, and heart-felt affection.
"Extreme Shakespeare." This production will be rehearsed the way Shakespeare's company would have rehearsed it: actors arrive with their lines learned, rehearse on their own, wear what they can find, and open in a matter of days. No director, no designers. Just great actors, a great play, pure adrenaline, spontaneity, creativity and fun. Ages 8+
Pennsylvania Shakespeare Festival's productions of Julius Caesar, The Taming of the Shrew, and Love's Labour's Lost are part of Shakespeare in American Communities, a program of the National Endowment for the Arts in partnership with Arts Midwest.
Extras
Prologues: join us for insights into the play in an informal setting. Free. Held in the theatre 45 minutes prior to curtain.
Opening night, Friday, July 29th. Join the PSF actors and staff for a friendly post-show champagne toast.
Meet the actors for an informal talk-back after the show Thursday, August 4.
Savoring Shakespeare: specialty dinner themed to the play with behind-the-scenes insights Friday, July 29; Saturday, August 6; Sunday, August 7; 5:30pm
Explore
Mark Cofta, Broad Street Review
"PSF manages year after year to assemble actors who make ensemble magic."
"The play's airy delights, summarized in the prince's line, "Are we not all in love?" shine through, as does the combination of hopefulness and melancholy at its end."
Tim Dunleavy, DC Metro Theatre Arts
"This production has a polish and a sense of ingenuity that make for a merry take on a predominantly lighthearted play."
"Anthony Lawton… runs away with the show with a deliciously over-the-top performance as Don Adriano, a Latin lover and would-be tough guy."
"With a nice mixture of romance and raucousness, Pennsylvania Shakespeare Festival's entertaining Love's Labour's Lost makes for an enjoyable and resourceful take on a lesser-known Shakespeare comedy."
Hugh Hunter, Philadelphia Inquirer
"…an electrifying show that is a cross between Shakespeare and the improvisational comedy of Chicago's Second City."
"…doubly hilarious, since the love-worn men do not seem to realize that their own silliness is being comically mirrored."
"A very funny night"
Features & Press Releases
LOVE'S LABOUR'S LOST: THE FOLLY OF OATHS AND THE WISDOM FROM LOST LOVE
Love's Labour's Lost: The Folly of Oaths and the Wisdom from Lost Love By Heather Helinsky, Dramaturg In Love's Labour's Lost, the men have returned successful from wars and are retreating from the world to conquer peace. The King of Navarre turns his court into a "little Academy" in hope of finding philosophical wisdom, yet wisdom […]
Artists
CAST
JUSTIN ARIOLA
Dull
PETER DANELSKI
Moth
AKEEM DAVIS
Longaville
BETH EGAN
Jaquentta
RYAN HAGAN
Dumaine
MATTIE HAWKINSON*
Rosaline
STEPHANIE HODGE
Katherine
ANTHONY LAWTON*
Don Adriano de Armado
MARCEL LOGAN
Lord/Forester/Mercade
PATTI-LEE MERINGO
Maria
CHRISTOPHER PATRICK MULLEN*
Costard
SPENCER PLACHY*
King Ferdinand
ZACK ROBIDAS*
Berowne
JAMES "BO" SAYRE
Nathaniel
PETER SCHMITZ*
Holofernes
MARNIE SCHULENBURG*
Princess
WAYNE S. TURNEY*
Boyet
ARTISTIC TEAM
WILLIAM SHAKESPEARE
Playwright
MAGGIE DAVIS*
Production Stage Manager
EMILY C. ROLSTON*
Assistant Stage Manager
*Member of Actors' Equity Association, the Union of Professional Stage Actors and Stage Managers in the United States.