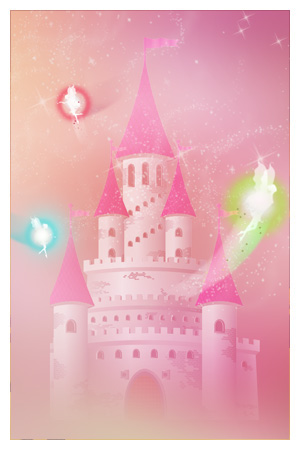 This Sleeping Beauty Will Delight Families…
By Michele L. Vacca
Directed by Erin Hurley
NOW – AUGUST 6 | SCHUBERT THEATRE
The friendly fairies – Moonbeam, Rose Petal, and Twinkletoes – outsmart the wicked fairy so Sleeping Beauty can awake and live happily ever after. With an inspired set design by five-time Emmy winner Bob Phillips ("Sesame Street"), this Sleeping Beauty will delight families with kids from ages three to tween. Meet the cast after every performance for pictures and autographs.
Sponsor:
Steve & Jane Auvil
Co-Sponsor:
The Century Fund
The Rider-Pool Foundation
Explore
Lehigh Valley Press
"'Beauty' of a play at PSF…charming, gorgeously costumed and choreographed – a beautiful interpretation of the classic story."
"Enchanting Emiley Kiser as Rosalind (Sleeping Beauty) couldn't have been more perfectly cast in the title role. She captivated her young audience with her description of the perfect prince for her."
"The set design by Bob Phillips perfectly captures the look of a little kingdom while Amy E. Best's costumes create the aura of royalty, the fun of fairies and princes and makes the evil fairy look the part."
Macaroni Kid: Kutztown to Allentown
"This enchanting re-telling of the fairy tale we all know keeps the attention of boys, girls and grownups alike, through humor and fabulous talents."
"A little friend, who came with me – a true BOY and race car lover – and saw his very first stage show. He stated he loved it (especially TwinkleToes) and "can't wait to go to another play!"
"Shouldn't be missed especially for the pre-school through elementary crowd!"
The Morning Call
"Little ones will have a blast."
"The classic fairy tale of "Sleeping Beauty" … is rife with hilarious references… There's plenty of campy fun for the kids."
Artists
CAST
Rosalind
Emiley Kiser
Belladonna
Kaitlyn Kurowski
Rose Petal
Eliza Martin
Moon Beam
Patti-Lee Meringo
Countess Fanny
Abbie Richards
Queen Eleanor
Katie Wexler
King
Dan Bontempo
Prince Stephen
Daniel Bound-Black
Prince Orlando
John Cappelletti
Narrator
Jacob Dresch
Prince Egbert
Tom Guastavino
Twinkletoes
Ryan Yandersits
ARTISTIC TEAM
Director
Erin Hurley
Scenic Designer
Bob Phillips
Lighting Designer
Elizabeth Elliott
Costume Designer
Amy Best
Sound Designer
Matthew Given
Stage Manager
Dane Urban
*Member of Actors' Equity Association, the Union of Professional Stage Actors and Stage Managers in the United States.
Videos
More information coming soon.