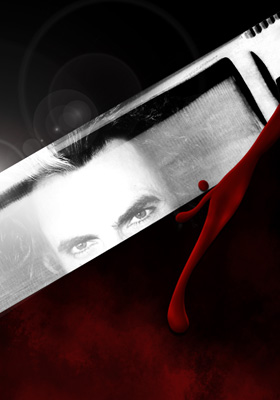 Tony Award for Best Musical
With Broadway Headliners Dee Roscioli appearing as Mrs. Lovett
and William Michals in the title role.
Music & Lyrics by Stephen Sondheim
Book by Hugh Wheeler
From an Adaptation by Christopher Bond
Originally Directed on Broadway by Harold Prince
Orchestrations by Jonathan Tunick
Directed by Dennis Razze
JUNE 13- JULY 1 | MAIN STAGE
A Tony Award Winning masterpiece by Stephen Sondheim, Sweeney Todd is a sophisticated and uncompromising musical thriller. An unjustly exiled barber returns to 19th century London seeking revenge against the lecherous judge who framed him and abducted his young wife. Sweeney's thirst for blood inspires Mrs. Lovett, the resourceful proprietor of the pie shop downstairs, who nurses secrets of her own. Mature content. PG14.
Extras:
Meet the actors for an informal talk-back following the performances on Thursday, June 21 and 28.
Sponsor:
Alvin H. Butz Inc.
Co-Sponsors:
Kathleen Kund Nolan & Timothy E. Nolan
Orlando Diefenderfer Electrical Contractors, Inc.
Explore
The Morning Call:
"Stephen Sondheim's most perfectly constructed musical."
"Broadway actor…Dee Roscioli is delicious and delectable…creating one of the most entertaining villains to be seen in recent years on an area stage."
"Laughs rang through…Labuda Center Theater"
"William Michals…has a powerhouse of a voice that echoes and resonates and captures the majesty of Sondheim's music."
"'Not While I'm Around' is a heart-wringer and full of poignant emotions."
Discover Lehigh Valley:
"We went to Broadway. The great part about it was we weren't stuck in hours of traffic, we didn't have to pay any tolls and best of all, parking was free! That's because we went to the Pennsylvania Shakespeare Festival."
"A compelling performance that had 'Sweeney, Sweeney, Sweeney, Sweeney Todd' in my brain the entire weekend."
"The highlight of the performance for me was…every scene that Dee Roscioli was in as Mrs. Lovett."
"Much better than the movie."
East Penn Press:
"You'd have to go far to equal the Pennsylvania Shakespeare Festival production."
"The event of Lehigh Valley summer music theater season. Broadway-bound theater-goers: Turn around and head to Labuda Center for the Arts."
"…Plunges the audience into the world of 19th-century London."
"PSF's 'Sweeney' has perfectly-cast leads with William Michals in the title role and Dee Roscioli as Mrs. Lovett."
"Roscioli…owns the stage"
"Revenge never tasted so good."
Philadelphia Inquirer:
"…Ripples with meaty ideas."
"William Michals, with long blond ponytail and a powerful, cutting voice, is a stirring Sweeney."
"Mrs. Lovett…is the superb Dee Roscioli."
"The effect is a knockout."
Reading Eagle
"Arguably the greatest of American musicals, Stephen Sondheim's "Sweeney Todd" .. gets a rousing interpretation [at] PSF."
"Undeniably powerful."
"Razze endows the production with a splash of comedy it might not otherwise exude."
"Eric T. Haugen's lighting is impeccable, Lisa Zinni's costumes perfection and Matthew Given's sound appropriately chilling."
Artists
CAST
Tobias Ragg:
Charlie Mann
Sweeney Todd:
William Michals*
Anthony Hope:
James Stapb
Beggar Woman:
Michele Sexton
Mrs. Lovett:
Dee Roscioli*
Judge Turpin:
Christopher Coucill*
The Beadle:
Evan Harrington*
Joanna:
Katie Wexler
Birdseller:
David Garry*
Adolfo Pirelli
Dave Schoonover*
Passerby:
Andrew Goebel
Jonas Fogg:
Paul Louis Lessard*
Company:
Matt Kleckner
Company:
Mark Marano
Company:
Michael D. Miller
Company:
David A. Smith
Company:
Matt Bittner
Companyy:
John Cappelletti
Company:
Amanda Salvatore*
Company:
Patti Lee Meringo
Company:
Sarah DeNight
Company:
Lauren Cupples
Company:
Lynn Flickinger
Company:
Kate Varley
ARTISTIC TEAM
Director:
Dennis Razze
Musical Director/Conductor:
Vincent Trovato
Set Designer:
Steve TenEyck
Lighting Designer:
Eric J. Haugen
Costume Designer:
Lisa Zinni
Sound:
Matthew Given
Wig and Make-Up Designer:
Martha Ruskai
Choreographer:
Erin Hurley
Stage Manager:
Robin Grady*
Producing Artistic Director:
Patrick Mulcahy
*Member of Actors' Equity Association, the Union of Professional Stage Actors and Stage Managers in the United States.