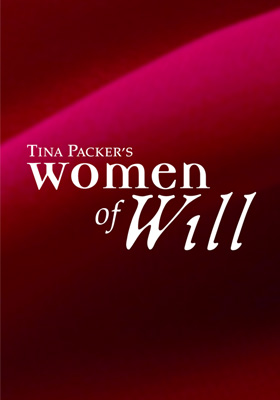 "Fearlessly impassioned acting that you'll
remember for as long as you live." — Wall Street Journal
Starring Tina Packer and Nigel Gore
Directed by Eric Tucker
JULY 20 – AUGUST 3 | SCHUBERT THEATER
In a funny, fierce, deep and unforgettable evening of theatre, Women of Will explores themes of love, loss, freedom, control, violence, and power through Shakespeare's heroines. Royal Shakespeare Company veteran and Founding Artistic Director of the renowned Shakespeare & Company, Tina Packer created this acclaimed work tracing the chronological evolution of Shakespeare's female characters and examining Shakespeare's own journey and growth as a writer. Packer will launch a national tour of Women of Will directly from PSF: Don't miss this once-in-a-lifetime opportunity. PG 10+
*Please note: a special one-day-only two-part extended version of Women of Will will be presented Sunday, July 20. Force and Heat: The Early Plays at 2:00 p.m. and Chaos and Redemption: The Later Plays at 7:30 p.m. These can be enjoyed separately or, for only $68.00, you can see both.
In partnership with Inspire Health, a women's magazine published by The Morning Call, PSF is holding a contest for a "Girls Night Out." Entrants will have a chance to win 10 tickets to attend Women of Will on Sunday, July 27 at 7:30pm.
Extras
Opening night, Thursday, July 24. Join the PSF actors and staff for a friendly post-show champagne toast.
Meet the actors for an informal talk-back after the show Thursday, July 31.
Savoring Shakespeare: specialty dinner with behind-the-scenes insights 5:30pm Saturday, August 2 and Sunday, August 3.
Explore
Reviews
Lehigh Valley Press
"A must-see."
"(Tina) Packer has a magnanimous, energetic stage presence, a smile ever-present in her voice. Her observations are witty and thought-provoking."
"Packer and Gore are often a real hoot. Their playful rapport is delightful. British accents, breezy delivery and judicious dramatic pauses offer a breathtaking interpretation of Shakespeare's poetry."
Nealspaper.com
"Magic."
"You are brought into the heart of the play and the scene being enacted.
"Masterful."
"Packer makes you wish she would record the entire Shakespeare canon…just so you can hear her mellifluous reading and smart, perceptive phrasing.
"Entertaining beyond measure, educational to a pleasant degree, enchanting throughout, and enlightening in ways too fine and numerous to count, Women of Will is an experience no fan of Shakespeare should miss."
The Morning Call
"Who knew Shakespeare's heroines offer such tantalizing insight into the Bard's world."
"(Tina) Packer and Nigel Gore act out female-centered scenes from Shakespeare's works, from the Henry VI history plays to Macbeth and Romeo and Juliet, with the pair being equally believable as both teenagers in love and a powerful couple at war."
Artists
CAST
Actress:
Tina Packer*
Actor:
Nigel Gore*
ARTISTIC TEAM
Director:
Eric Tucker
Stage Manager:
Luisa Ann Torres*
Producing Artistic Director :
Patrick Mulcahy
*Member of Actors' Equity Association, the Union of Professional Stage Actors and Stage Managers in the United States.