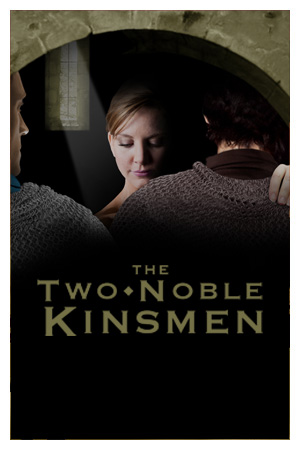 Shakespeare Untamed
By William Shakespeare and John Fletcher
JULY 27 – AUGUST 7 | SCHUBERT THEATRE
Shakespeare Untamed! For the first time ever at PSF: a play by Shakespeare rehearsed by methods akin to those in Shakespeare's time. Actors arrive with their lines learned, rehearse on their own, wear what they can find, and open in a matter of days. No director, no designers. Just great actors, a lyrical and romantic play, and pure adrenaline and spontaneity. Two nobles – cousins who are best friends – fall in love with the same beautiful woman, leading to unexpected twists of fate.
Extras:
Prologues: join us for insights into the play in an informal setting. Free. Held in the theatre 45 minutes prior to curtain.
Meet the actors for a talk-back following the performance.
Sponsor:
Wills Hall Oblate Community
Co-Sponsor:
Air Products
Explore
The Philadelphia Inquirer
"The cast not only puts on a Shakespeare that's not typically performed (and more's the pity for that, the Bard might protest), but makes it memorable. From scratch."
The Morning Call
"A spirited romp…. Ian Bedford is a grand and heroic Theseus, Both Spencer Plachy as Arcite and Thomas Matthew Kelley as Palamon have a wonderful sense of comedy and timing."
The Bethlehem Press
"The approach seems to have freed the actors, given them a renewed measure of spontaneity and intensity."
"Ian Bedford and Lauren Lovett, as Duke Theseus of Athens and his bride-to-be Hippolyta, Queen of the Amazons, are delightful."
"Thomas Matthew Kelley and Spencer Plachy wonderfully plumb and spoof the cousin princes, Palamon and Arcite from Thebes, who vie for the affection of Emilia, played splendidly by Eleanor Handley."
Artists
CAST
Theseus
Ian Bedford*
Jailer's Friend/Ensemble
Pete Danelski
Wooer/Ensemble
Adam DeLancey
Jailer
Gordon Gray
Emilia
Eleanor Handley*
Pirithous/Doctor
Andrew Kane*
Palamon
Thomas Matthew Kelley*
Hippolyta
Lauren Lovett*
Jailer's Daughter/Queen 1
Lauren Orkus*
Arcite
Spencer Plachy*
Queen 2/Ensemble
Abbie Richards
Queen 3/Ensemble
Julia Stroup
Jailer's Brother/Ensemble
Ryan Yandersits
ARTISTIC TEAM
Production Stage Manager
Stacy Renee Norwood
*Member of Actors' Equity Association, the Union of Professional Stage Actors and Stage Managers in the United States.
Videos
More information coming soon.