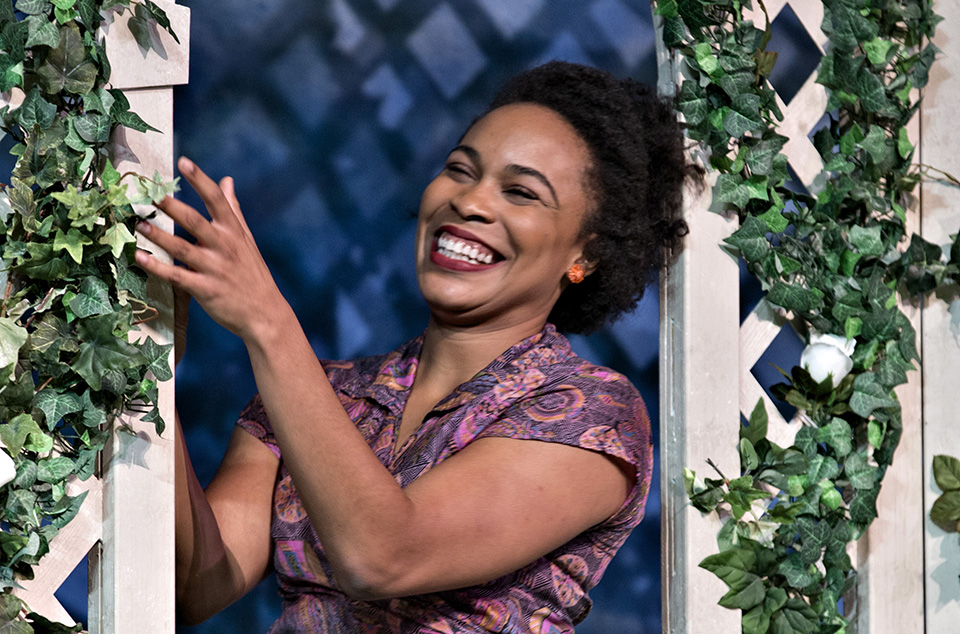 Antoinette Robinson in Much Ado About Nothing 2014. Photo by Lee. A Butz.
Much Ado About Nothing
Touring schools in Pennsylvania, New Jersey & Delaware
Spring 2021
The Linny Fowler WillPower Tour is the centerpiece of the Pennsylvania Shakespeare Festival's educational programming. Now in its 21st year, WillPower has served more than 208,000 students and has a well-established reputation for excellence.
A professionally directed 85-minute production of Much Ado About Nothing with sets and costumes
Trained and experienced actor/teachers delivering compelling performances and quality curriculum
Half-day or full-day programming that meets state academic standards
A classroom study guide specifically tailored to Much Ado About Nothing
A post-show discussion with the cast after the performance
Many of the recent sold-out WilPower Tours were honored to be selected as part of Shakespeare in American Communities. The National Endowment for the Arts in partnership with Arts Midwest presents Shakespeare in American Communities. Pennsylvania Shakespeare Festival is one of 40 professional theater companies selected to participate in bringing the finest productions of Shakespeare to middle-and high-school students in communities across the United States. To date, Shakespeare in American Communities has supported over 10,000 performances and more than 36,000 related educational activities at schools in all 50 states, the District of Columbia and the U.S. Virgin Islands.