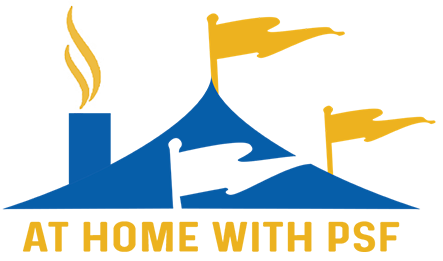 Until We Can Gather Together Again in the Theater, We Invite You to Engage with Us Here
Pennsylvania Shakespeare Festival
At Home with PSF
During our intermission season this summer, PSF took the opportunity to spotlight conversations with artists, showcase PSF behind the scenes, feature performance highlights, resources, and more. You can catch up here with any of those features you may have missed.
The Festival is currently planning for the many unknowns that are still ahead of us, and what a summer season may look like in new conditions. We very much look forward to the day where we can gather together again and share in the beauty and inspiration of live theatre. We hope you will continue to support PSF as much as you are able as we move into the future together.
Until we meet again, please join us at home.
Happenings & Highlights
August 3 – August 9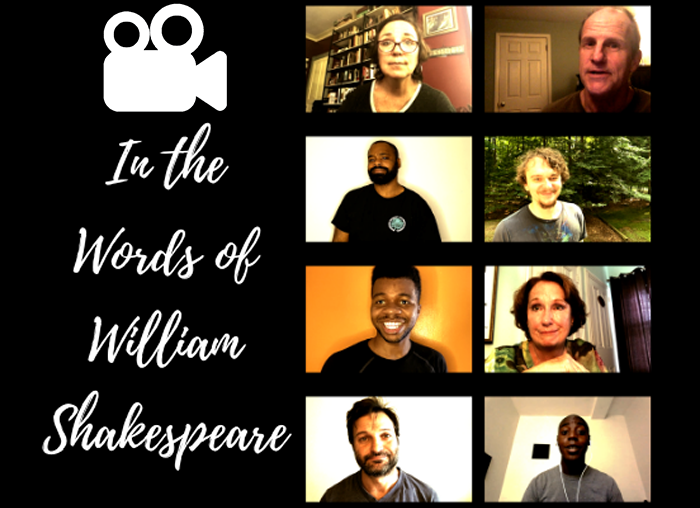 FEATURED VIDEO
In the Words of William Shakespeare
Shakespeare's text speaks to us in varied ways, and even more profoundly in turbulent times. Watch some of PSF's community of artists bring his words from Henry V, Julius Caesar, Hamlet, and As You Like It to life, as we reflect on the struggles, joys, opportunities, and hardships that we encounter at this time in history.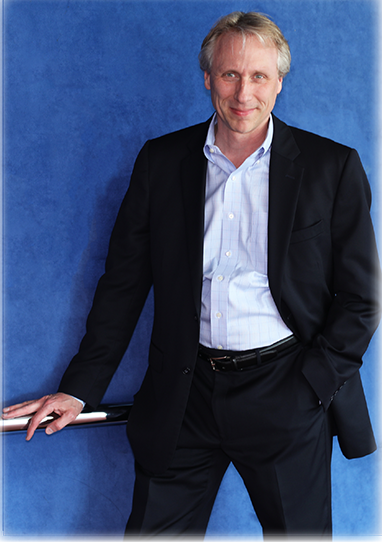 FEATURED ARTICLE
Looking Ahead with Gratitude and Hope: A Note from Patrick Mulcahy
As the end of summer approaches, we look to the future – however unknown – and anticipate the days we can gather once again to share in the Festival's offerings. Producing Artistic Director Patrick Mulcahy shares hopeful thoughts and thanks for the upcoming season of PSF, come what may.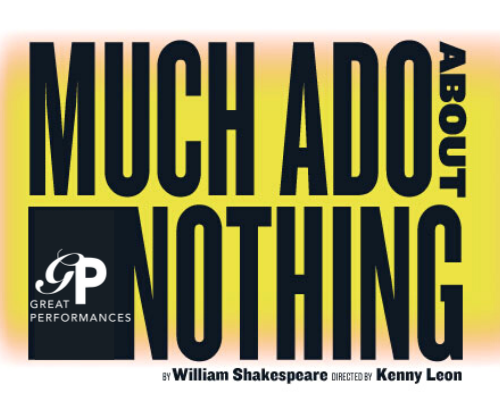 FEATURED RESOURCE
At Home Resources: PBS Great Performances
As theatres continue to be shuttered for the pandemic, the opportunity to view iconic theatre online continues. Along with the many offerings of great Broadway talent, PBS has brought back a bold interpretation of Shakespeare's Much Ado About Nothing by popular demand. The recent production from New York Shakespeare Festival's Shakespeare in the Park, helmed by Tony Award-winner Kenny Leon, is once again available online.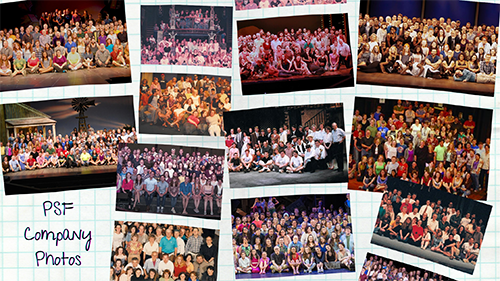 PSF: Past to Present
As we close out the last weeks of what would have been our summer season, we think of PSF's stellar family of artists and administrators, past and present, who make magic at the Festival each year. We are heartbroken to see so many still unable to use their gifts in our current circumstances, but we cling to the hope of a future, hopefully soon, when we can once again create and craft unforgettable experiences together in our theatres.
Previous Happenings & Highlights
July 27 – August 2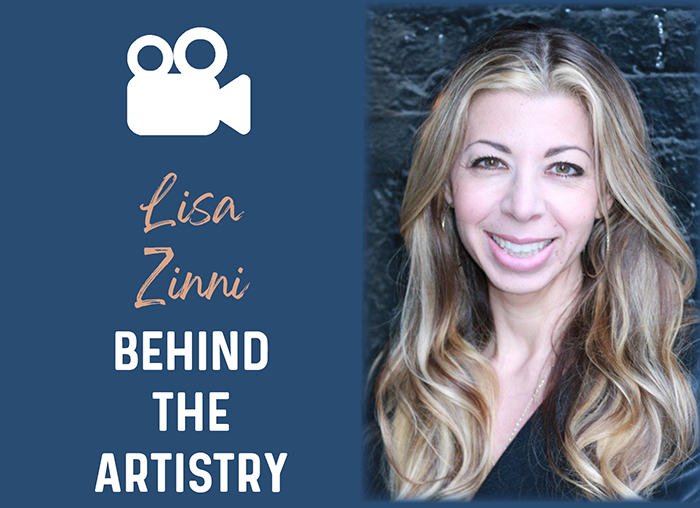 FEATURED VIDEO
Behind the Artistry: Costume Designer, Lisa Zinni
We sat down for a chat with Broadway and PSF costume designer Lisa Zinni. After more than two decades of productions with the Festival, Lisa recalls meeting some of her lifelong friends at PSF, shares insights into some of her favorite productions, and gives us a peek backstage at the process of bringing characters to life through costumes.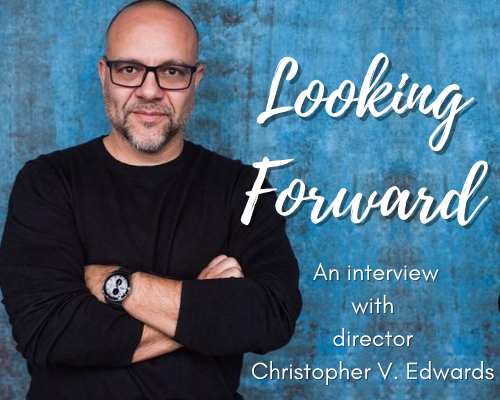 FEATURED ARTICLE
Looking Forward: Director, Christopher V. Edwards
Before taking the intermission season, PSF welcomed Christopher V. Edwards as director of our upcoming production of August Wilson's Fences. Although we were not able to continue with that production this summer, Chris's insight still proves invaluable. In this interview, he shares his view of the future and the effects of our current climate as an artist and artistic director in the theatre industry.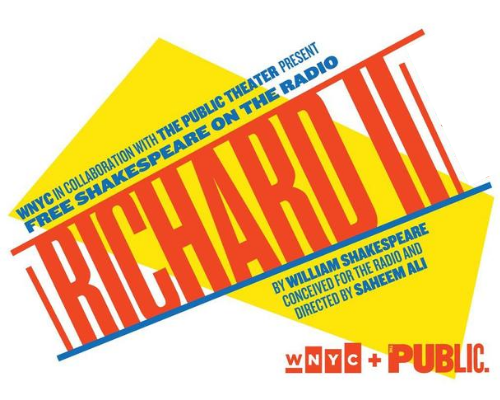 FEATURED RESOURCE
At Home Resources: Richard II On The Radio
Each summer, the Public Theater brings Shakespeare in the Park to audiences in New York, and this summer, they're going from open air to on the air. The Public recently produced a serialized radio play version of Shakespeare's Richard II with a world-class cast, to be broadcast by WNYC. You can listen to each of the four episodes online, or you can download the episodes wherever you get your podcasts.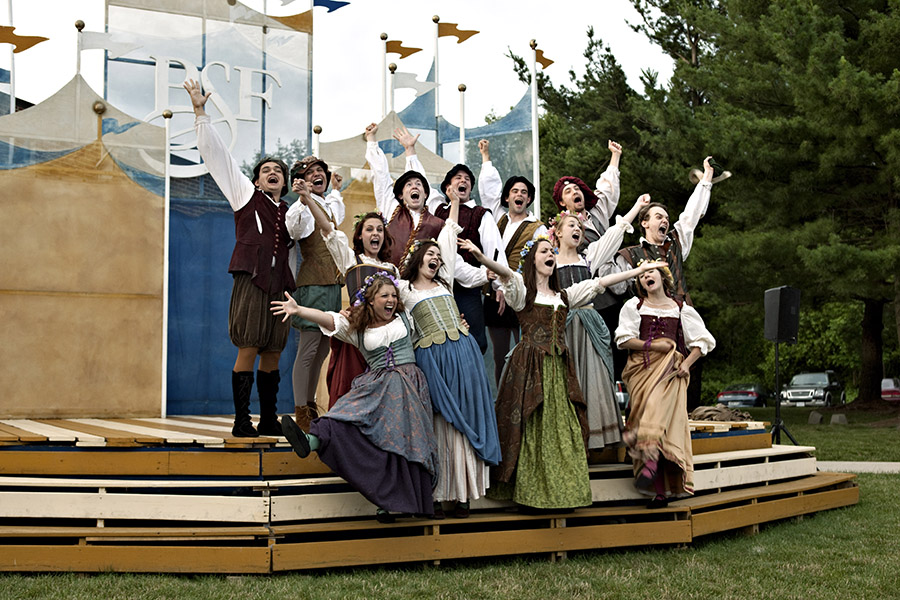 PSF: Past to Present
In the Festival's early years, PSF's Young Company acting interns performed The Green Show nightly on the lawn in front of the Labuda Center. A mix of music, comedy, and Elizabethan era entertainment, The Green Show was free for all to enjoy an hour before the evening performances began. The atmosphere of enjoying music and perhaps a picnic On the Green began what patrons can still see today, as many theatre-goers enjoy outdoor treats before an evening in the theatre.
Previous Happenings & Highlights
July 20 – July 26
Previously Recorded: July 24, 2020; 3:00pm
Young Company Shakespeare Project: Virtual Performance
Each summer, in the time between their involvement in multiple other productions, PSF's Young Company comes together to create a Shakespeare Project. This developmental project gives them hands-on experience with Shakespeare's text in performance with intensive text work from an experienced director. Despite the Festival taking an intermission season, our wonderful Young Company felt compelled to find a way to share their work and move forward with this project. You can watch a recording of their recent live presentation of The Two Gentlemen of Verona in a new mode of virtual performance.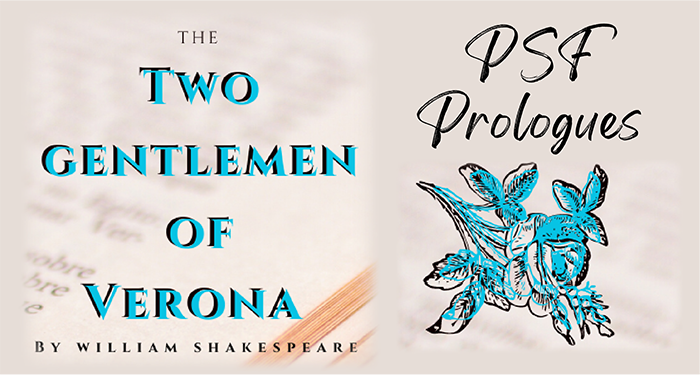 FEATURED ARTICLE
Prologues: The Two Gentlemen of Verona
For those watching the Young Company's virtual presentation of The Two Gentlemen of Verona this week, here's a chance to learn more! Much like our Prologues held in the theatre prior to our Shakespeare performances you can learn more about the themes, characters, and plot of the play to prepare you for viewing, or get more after the experience.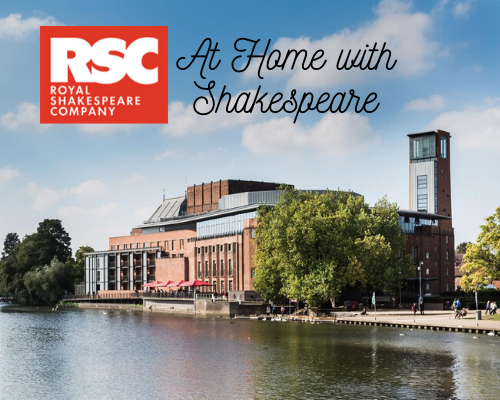 At Home Resources: Royal Shakespeare Company
Looking for more Shakespeare this summer? The Royal Shakespeare Company's "At Home with Shakespeare" celebrates the joy of Shakespeare even in the absence of live performances. One of the world's leading resources for Shakespeare in performance, check out their additional resources for learning, activities, sonnets, and backstage insights.
PSF: Past to Present
For every summer season, PSF's staff transforms to welcome up to 250 additional artists and staff members who work together to make the Festival happen in just a few short weeks. Just as crucial to achieving that great feat are the hundreds of Guild volunteers who work as ushers, front-of-house, hospitality, and administration to assist in the Festival's great success. For decades, these volunteers have been the heart of the Festival and their mighty efforts make the Festival what it is today.
Previous Happenings & Highlights
July 13 – July 19
FEATURED VIDEO
Behind the Artistry: Sound Designer, William Neal
Each PSF production you see on stage blends thousands of small creations by our talented designers and artists. Watch as William Neal, Resident Sound Designer and Supervisor, gives a step by step tour of how one single sound cue comes to life as part of a full production on stage.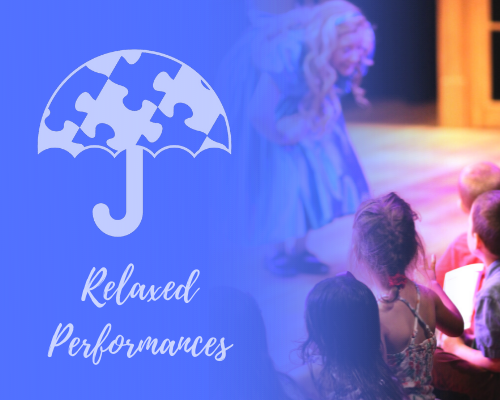 FEATURED ARTICLE
Accessibility at PSF: Relaxed Performances
In 2017, PSF began producing Relaxed Performances as part of the Festival's wider accessible offerings in the summer, creating theater-going opportunities for patrons on the Autism Spectrum or those with other sensory and communication differences. Advancement & Communications Manager Megan Diehl shares some of the steps to making these unique productions happen and the joy they spark for our patrons.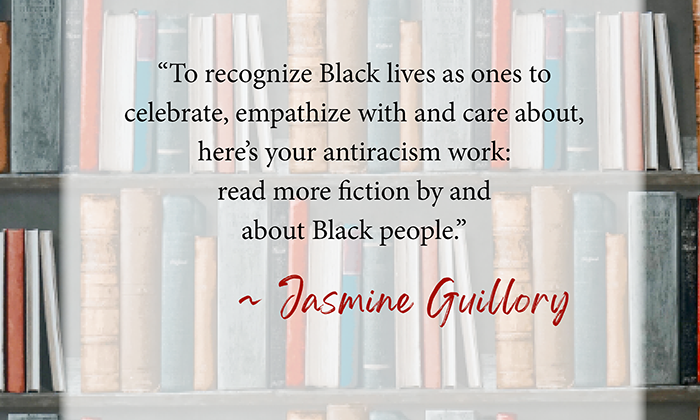 FEATURED ARTICLE
At Home Resources: The Power of Fiction
In a time of pandemic and inequality, many are turning to non-fiction and self-help reading to increase their knowledge and awareness of the world we share. In this article, best-selling author Jasmine Guillory makes the case for the power of fiction to increase our empathy and open our minds to lives we've never known. PSF stands alongside many theaters who have committed themselves to diversifying the stories they present on stage, and while we may be paused, we look forward to the day we can gather again to learn and open our minds together through stories.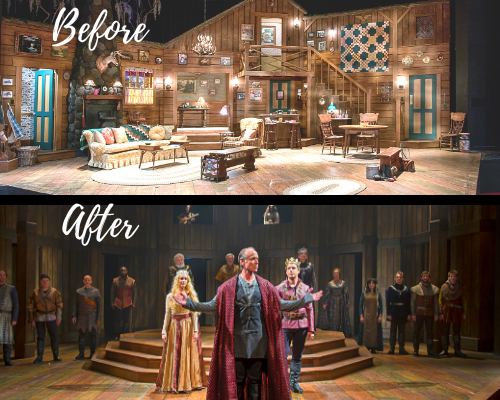 PSF: Past to Present
A normal PSF season is made possible by the heroic efforts of our technical crews and backstage artisans. What audiences see on PSF stages is a result of long work days and the collaboration of many hands. A predominant joy of recent seasons is watching our crews change over the Main Stage between our repertory productions, creating true magic behind the scenes that our patrons rarely see. Visit our YouTube channel to revisit our many changeover timelapse videos that highlight this incredible work.
Previous Happenings & Highlights
July 6 – July 12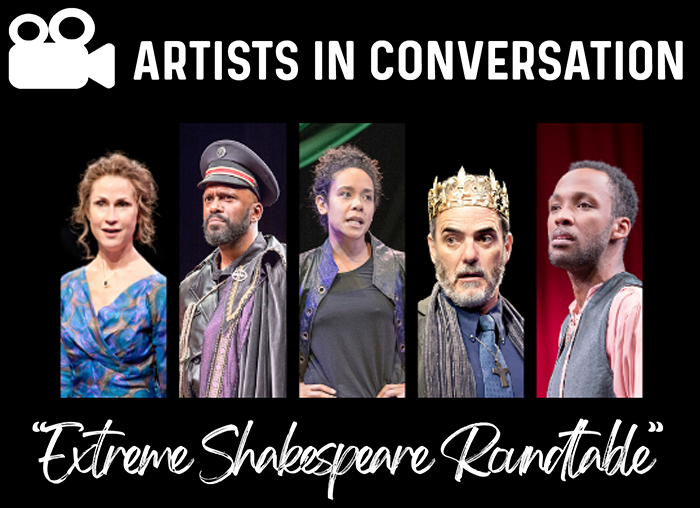 Artists in Conversation: "Extreme Shakespeare" Roundtable
Ever wonder how our "Extreme Shakespeare" process works behind the scenes? Akin to the way Shakespeare's company would have rehearsed, actors arrive with their lines learned, rehearse on their own, wear what they can find, no director or designers, and open in a matter of days. We sat down with actors Eric Hissom, Brandon J. Pierce, Lindsay Smiling, Susan Riley Stevens, and Kathryn Tkel to chat about the joys and challenges of this intense process, and the exciting and innovative ways it brings Shakespeare to life.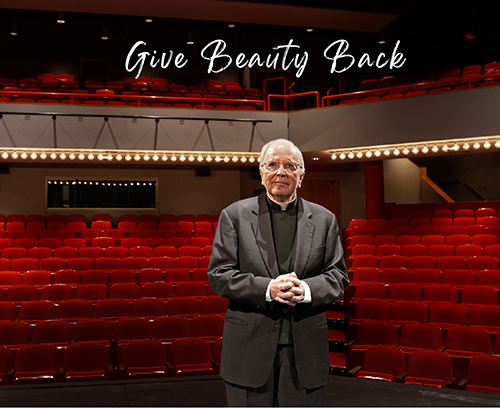 Give Beauty Back: A Founder's Perspective
In 2015, PSF founder Father Jerry Schubert composed a great opus entitled Give Beauty Back. Compiling years of memories, Fr. Schubert recounted the early days of founding both Pennsylvania Shakespeare Festival and the DeSales University Performing Arts Department. We're excited to share an excerpt from his book here, and to reflect on the many decades of growth encouraged by Fr. Schubert, DeSales University, and our wonderful loyal patrons.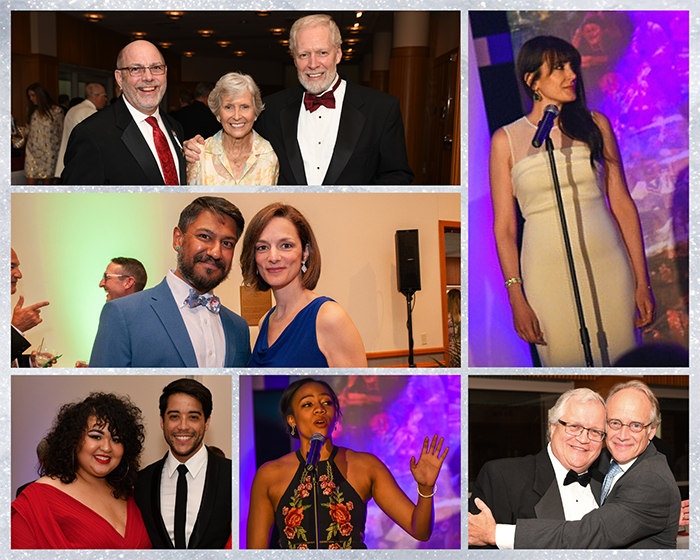 July 12th, 2020 7:00pm
PSF Past to Present: Luminosity Gala
As we prepare to celebrate our annual Luminosity Gala virtually on Sunday, July 12, we recall the many moments of brilliance we've witnessed over the years at our Gala. Each year PSF's closest friends and donors come together with our artists and staff to kick off our season. While we may not be able to gather in person this year, we look forward to a chance to gather our PSF family virtually for some equally brilliant performances and an opportunity to support the future of the Festival.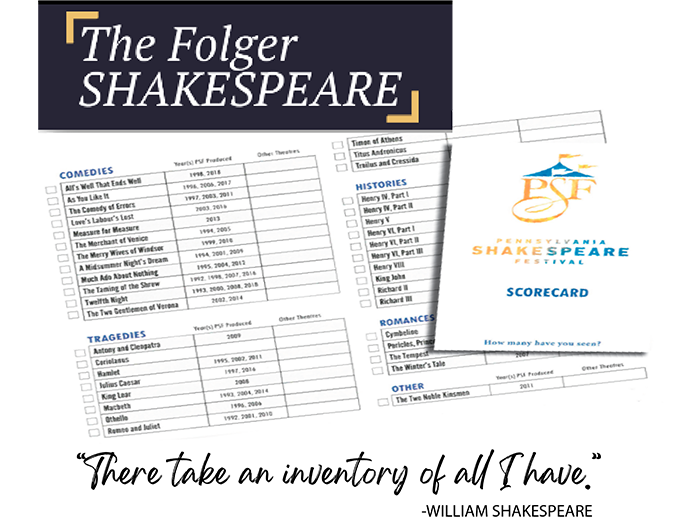 At Home Resources: Shakespeare Scorecard
Have you been updating your Shakespeare Scorecard as you stream productions from home? Click here for a PDF of PSF's scorecard where you can track what Shakespeare plays in the canon that you've seen over the years, both at PSF and elsewhere. Looking for a new Shakespeare experience? Check out the Folger Shakespeare Library's complete online library of Shakespeare's plays and read up on something you've never seen on stage. Maybe your new favorite will appear on a PSF stage soon!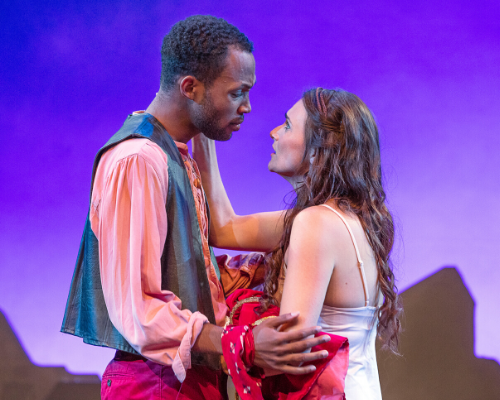 PSF: Past to Present
In 2011, PSF began the tradition of "Extreme Shakespeare" productions, rehearsed akin to the way Shakespeare's company would have—actors arrive with their lines learned, rehearse on their own, wear what they can find, no director or designers, and open in a matter of days. The practice not only requires brilliant actor ingenuity, but allows audiences to experience some of Shakespeare's less-produced works in an exciting and inventive atmosphere.
(Pictured: Brandon J. Pierce and Mairin Lee in the 2017 Extreme Shakespeare production of Troilus and Cressida, photo by Lee A. Butz.)
Happenings & Highlights
June 29 – July 5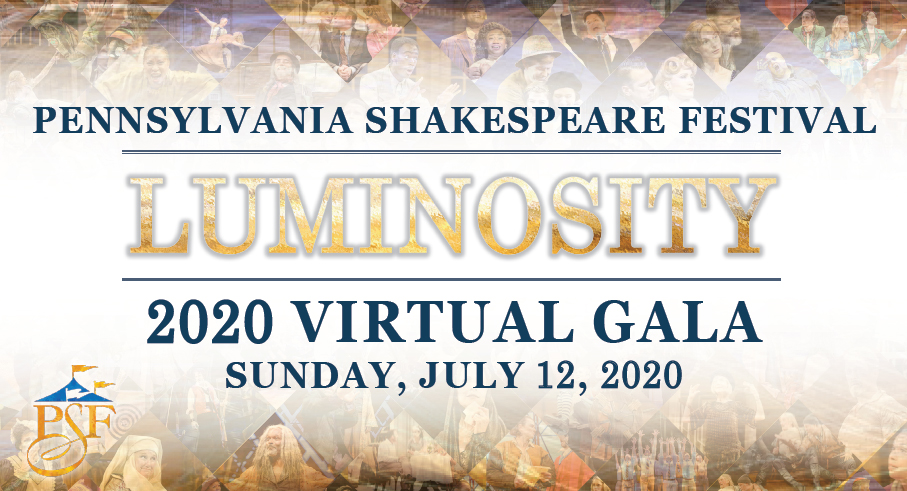 July 12, 2020, 7PM
PSF Virtual Gala
Enjoy performances from Broadway headliners and award-winning artists. Support PSF's education and artistic programs and support the Festival's operations during this intermission season.
"We're excited to share a one-of-a-kind and one-night-only experience this summer with all who love PSF," say Producing Artistic Director Patrick Mulcahy. "This virtual event (just click the link that night) will include special performances and programming unavailable anywhere else! You can support the Festival and have an enchanted evening at the same time.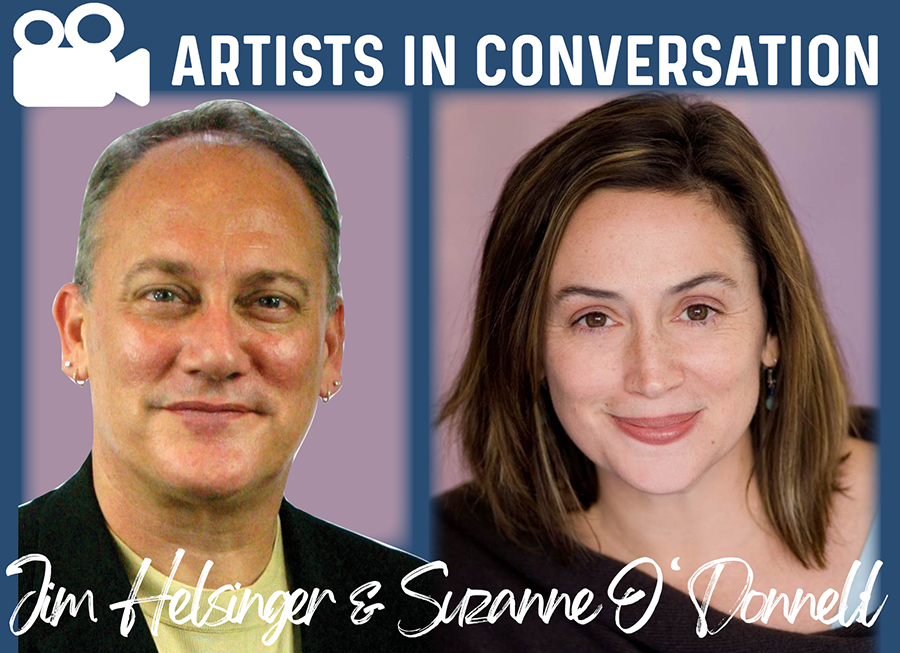 VIDEO FEATURE
Artists in Conversation: Jim Helsinger and Suzanne O'Donnell
Multi-talented PSF veteran couple Jim Helsinger (The Importance of Being Earnest, Twelfth Night, Merry Wives of Windsor) and Suzanne O'Donnell (Twelfth Night, Lend Me a Tenor, Pericles) share their deep history with the Festival and why they return each summer. Jim and Suzanne recall the many years of laughter on PSF stages, the company of friends built over many seasons, and the great work they've created along the way.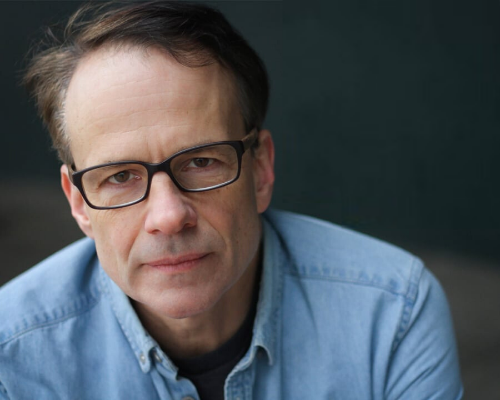 FEATURED ARTICLE
Gigless in the Valley: Christopher Patrick Mullen
Kathy Lauer-Williams of the Bethlehem Press checks in with PSF veteran Christopher Patrick Mullen about the effects of the global pandemic on theater artists. Chris shares about losing gigs for the foreseeable future, spending extra time with family, and the meaning of returning to "Shakespeare Camp" each summer.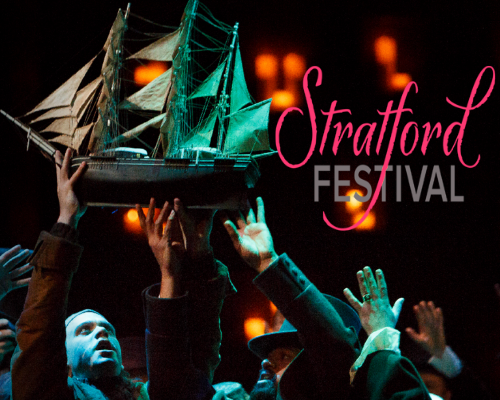 The Stratford Film Festival
Each summer, PSF founder Fr. Jerry Schubert would travel to the Stratford Festival in Canada and dream of a destination theatre, right here in Center Valley. As theatres continue to be shuttered for the pandemic, you can catch many of Stratford's historic Shakespeare productions, right in your own home! Check out Stratford Festival's website for a schedule of what's showing this summer and enriching resources to support each of these memorable productions.
PSF: Past to Present
We share a meaningful memory from Tina Slak, PSF's Director of Marketing and PR: "I'll never forget watching Phoenix Best take the stage as the understudy for Éponine in our 2015 production of Les Misérables. Although she was just a student at that time, Phoenix was full of grace, talent, and professionalism. Her performance was especially meaningful after watching her grow up as a DeSales student, a PSF work study, and a Young Company member. It was no surprise to anyone who was there that night that just a few months later Phoenix launched her Broadway career in The Color Purple. Now a seasoned professional, she continues to grace the stage on Broadway and beyond."
Previous Happenings & Highlights
June 22 – June 28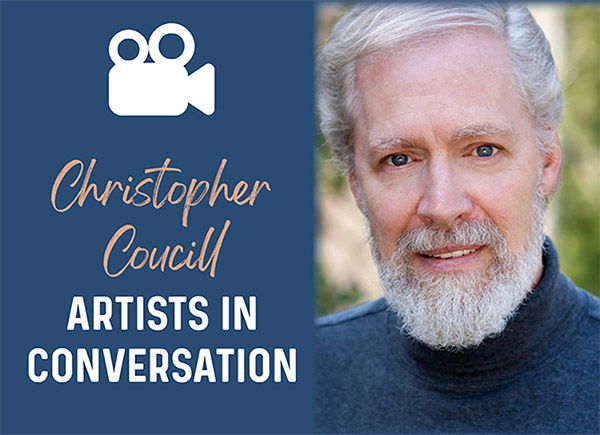 VIDEO FEATURE
Artists in Conversation: Christopher Coucill
We talk with multi-faceted actor Christopher Coucill (King Lear, Man of La Mancha, King Richard II, Hamlet, Crazy for You) about being a part of PSF's first musical, switching gears between musicals and Shakespeare, and his Broadway musical history. Chris shares his long history with the Festival and why he loves being a PSF actor and audience member.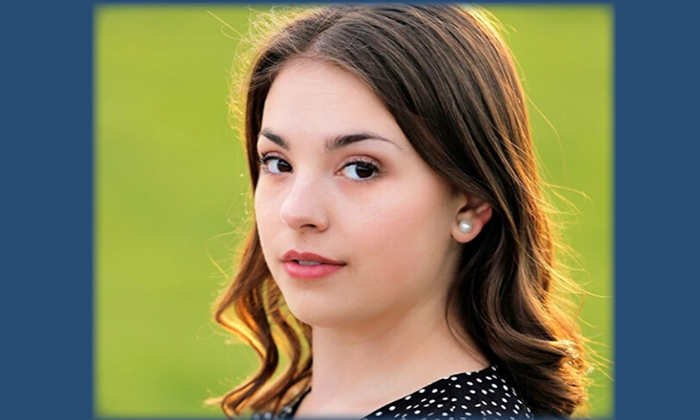 FEATURED ARTICLE
The Young Company: Summers to Remember
We share a reflection from Young Company member Angela LaRose about her years as a part of PSF's cornerstone mentorship program and the memories she holds dear, despite the loss of this year's season. Get a behind the scenes look at how an understudy prepares and takes the stage in one of PSF's major musicals.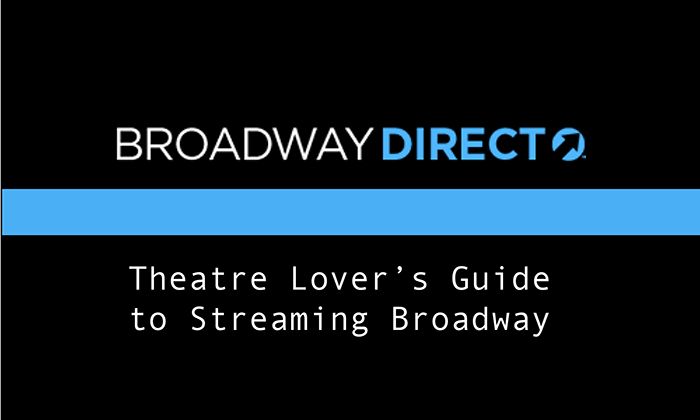 Now Streaming
Looking for a way to get your musical theatre fix at home while theatres are taking an intermission? Audiences all over the world are turning to streaming services like Netflix, Amazon Prime, Broadway HD and more to provide the magic of theatre with live recordings of exciting productions from Broadway and beyond. Check out this guide to learn what's playing and get ready for the overture to begin!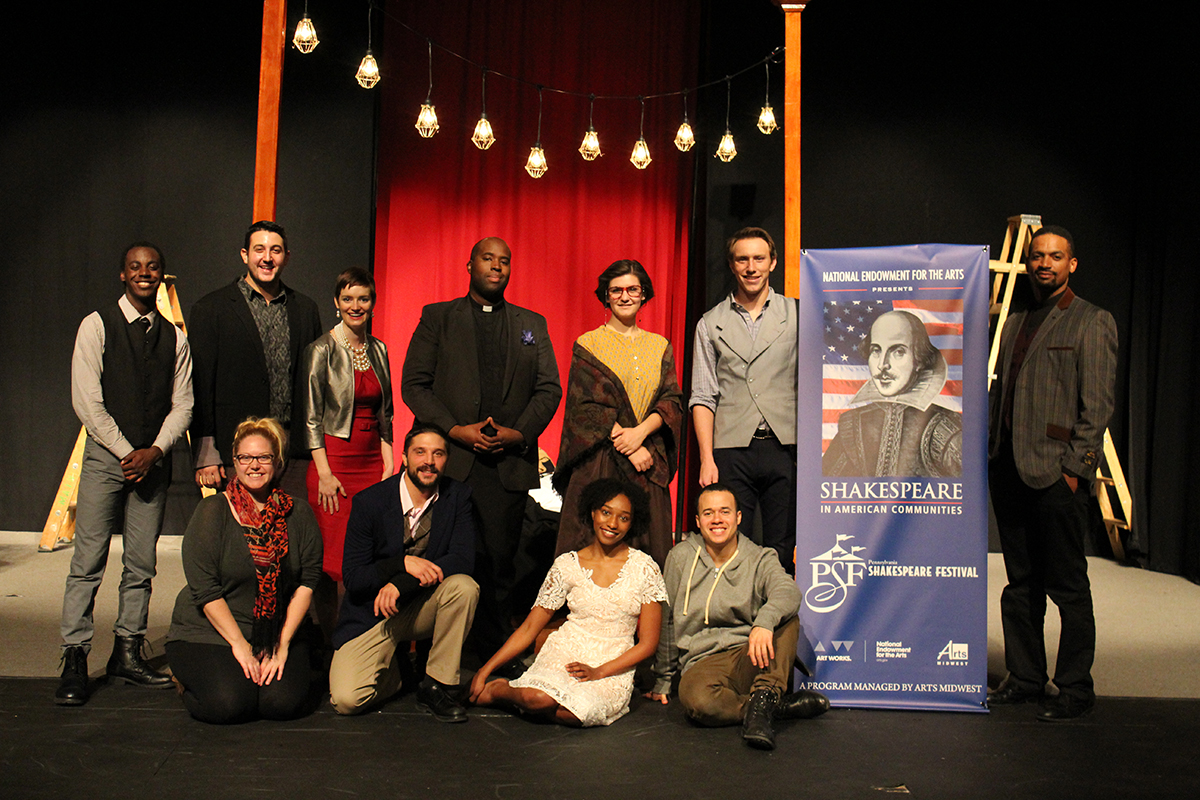 PSF: Past to Present
In 2000, PSF introduced The Linny Fowler WillPower Tour, bringing Shakespeare productions and other resources directly to students and teachers. The inaugural tour of Romeo and Juliet reached 7,500 students in the Tri-State area. Decades later, the tour's impact has grown exponentially, reaching 10,000-15,000 students each fall, in recent years. This 2017 production of Romeo and Juliet was one of the tour's popular hits with students and celebrates the growth PSF's cornerstone educational programming.
Previous Happenings & Highlights
June 15 – June 21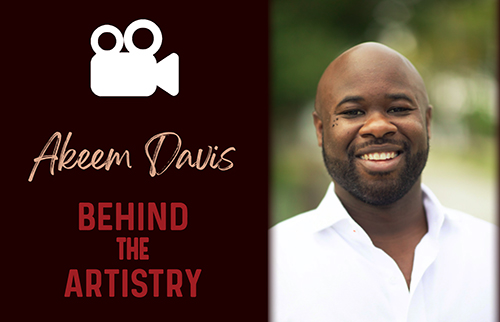 VIDEO FEATURE
Behind the Artistry: Akeem Davis
We sit down for a chat with actor Akeem Davis (Love's Labours Lost, Henry V, Twelfth Night) about playing one of Shakespeare's famous poets, becoming part of the PSF family, and what brought him to acting as a young man. Revisit scenes from PSF's 2018 production of Twelfth Night and hear more about adding a touch of the unexpected to Shakespeare's greatest works.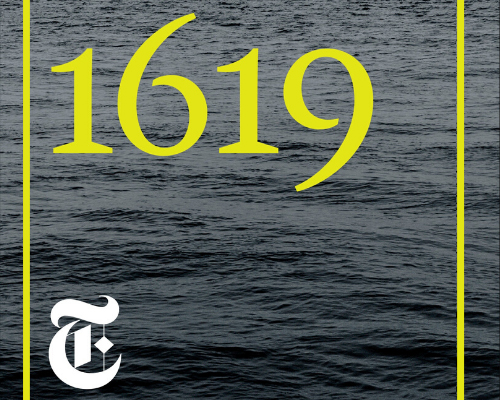 PODCAST
1619 Podcast
As we commemorated Juneteenth this week and remembered the liberation of those held as slaves in the United States, we take time to listen, learn, and reflect. We often seek to connect history to the practice of how we tell stories today. In the early 17th century as the era of Shakespeare ended in England, American history was just beginning across the Atlantic. The podcast "1619" from The New York Times examines "the long shadow of American slavery" and connects the past to the present in meaningful and impactful ways.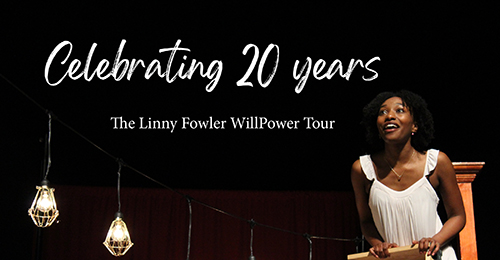 20 YEARS
Celebrating The WillPower Tour
Each year, PSF's Linny Fowler WillPower Tour brings a live Shakespeare production to middle schools and high schools throughout Pennsylvania, New Jersey, and Delaware. As we commemorate the 20th anniversary tour from the fall of 2019, we look back at the tour's history over two decades of bringing Shakespeare directly to schools and impacting more than 200,000 students.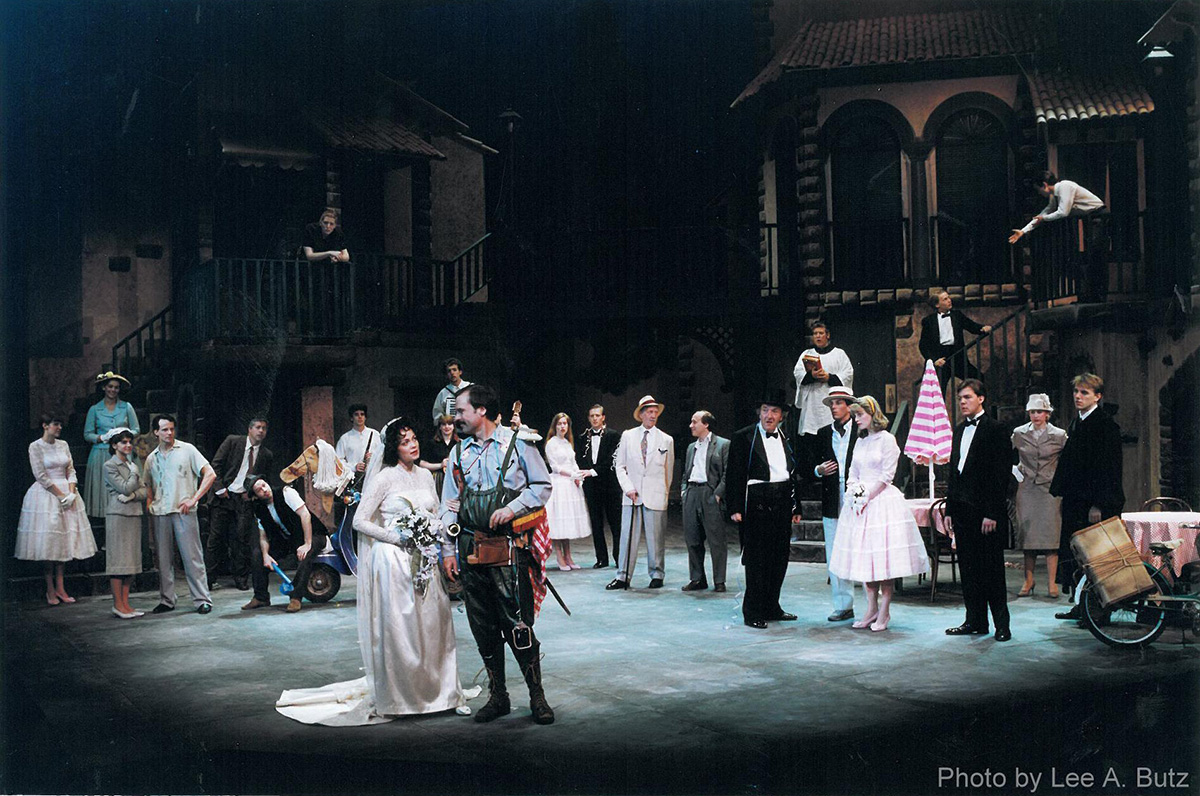 PSF: Past to Present
In 1992, Fr. Gerard J. Schubert introduced the first season of Pennsylvania Shakespeare Festival. The inaugural season included productions of Shakespeare's The Taming of the Shrew and Romeo and Juliet. See if you can find any familiar PSF faces in this photo from The Taming of the Shrew.
Previous Happenings & Highlights
June 8 – June 14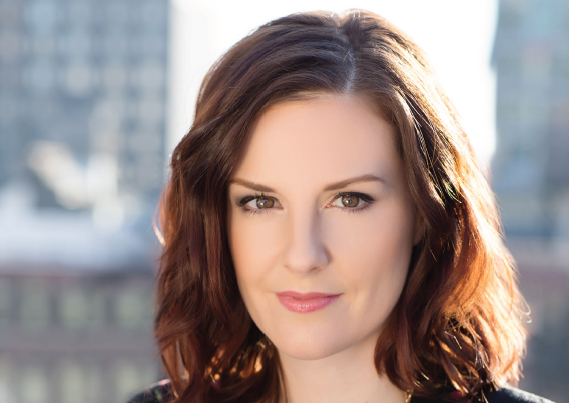 VIDEO FEATURE
Behind the Artistry: Eleanor Handley
We talk with actress Eleanor Handley (Twelfth Night, Private Lives, Blithe Spirit, and Much Ado About Nothing) about one of Shakespeare's great leading ladies. Revisit scenes from PSF's 2016 production of The Taming of the Shrew and peek behind the curtain at the process of putting together one of Shakespeare's most famous comedies.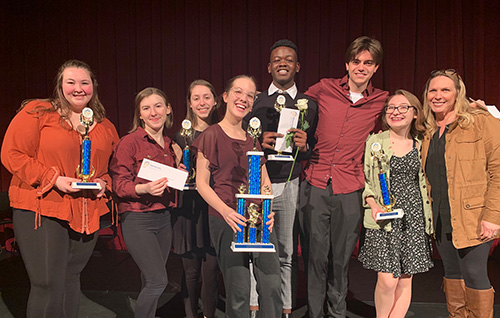 PSF's 11th Annual High School Shakespeare Competition
Each year, PSF's Shakespeare Competition provides multiple performance opportunities for students, direct feedback from actors and teaching artists from New York and Philadelphia, and opportunities to engage in workshops and panel discussions with professional artists. Read more about this year's winners here.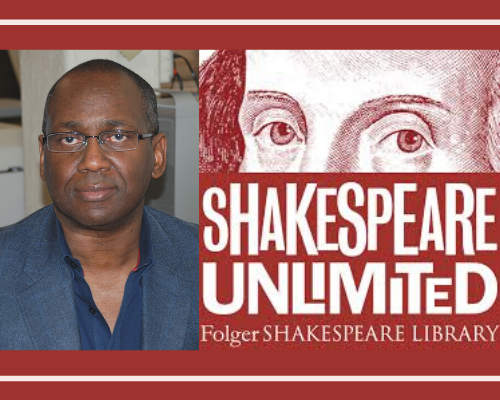 At Home Resources
Shakespeare Unlimited Podcast
Hear from PSF board member Ian Smith, Ph.D in this episode of Folger Shakespeare Library's "Shakespeare Unlimited" podcast, originally broadcast in 2016. As a scholar on Shakespeare and Race, Ian shares insight into Othello and the Elizabethan modes of blackface used in performance.
Sustaining Sponsors
We thank all of our sponsors – corporations, individuals and foundations – for their enduring partnership with Pennsylvania Shakespeare Festival. In this time of crisis, the generosity of our 2020 Sustaining Sponsors is now more meaningful than ever.